Liaison Odds to Win the 2012 Kentucky Derby
ShareThis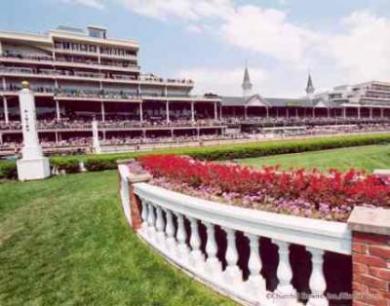 Liaison had 25/1 odds to win the 2012 Kentucky Derby at Bookmaker.eu. Bookmaker, a name you have trusted since 1985, is also offering up to $2500 in FREE CASH and 8 percent back on losses to qualified customers.
Liaison's post position alone is enough to scare those of us at Gambling911.com away. The luck of the draw left Liaison starting at number 20, a position that has only yielded one winner in the Derby's history, that being Big Brown in 2008.
Worse still, Liaison is winless in three starts.
Garcia is making his return to Churchill Downs after riding Conveyance to a 15th-place finish in his first Kentucky Derby ride in 2010. But he followed up that poor performance with a win at the Preakness Stakes that same year with Lookin at Lucky.
Liaison does have trainer Bob Balfert in his corner as well. That's enough to get him some action whereby the odds are likely to be cut down by race time.
"He did not like Santa Anita at all. It was too hard for him," Baffert said of Liaison's poor performance in that race. "(Churchill Downs) is a lot softer. He still has a lot to prove, but he is training well and looks well.
"Since he's been here, it's like he's a different horse," Baffert said. "He's really moved way up. ... I think the mile and a quarter is not going to be a problem for him. He wants to sit and come running. I'm just hoping for a (2009 Derby winner) Mine That Bird effort from him."
- Ean Lamb, Gambling911.com
Submitted by Ean Lamb on Wed, 05/02/2012 - 22:13