Alpha Odds to Win 2012 Kentucky Derby at 14 to 1
ShareThis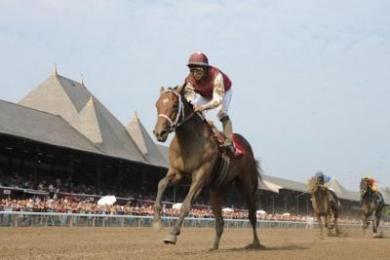 Early odds for Alpha to win the 2012 Kentucky Derby were set at 14 to 1 after the horse was cleared for the race on Saturday (April 28). A jockey had not yet been selected at press time though Rajiv Maragh was the likely early choice. All Kentucky Derby betting odds were available at WagerWeb.com here, which was offering up to $1000 in FREE CASH for qualified customers.
The Wood Memorial runner-up now appears healthy after emerging from that race with an infection.
Trainer Kiaran McLaughlin said he plans to ship Alpha to Kentucky on Monday.
"We're where we want to be, I wouldn't change anything where we're at today," McLaughlin said. "To me, I don't think I've ever seen him look better. He's put on weight since the Wood; he's bright, he's happy, all systems are go."
Alpha finished first at the Withers and Count Fleet earlier in the year.
- Ean Lamb, Gambling911.com
Submitted by Ean Lamb on Sun, 04/29/2012 - 21:47