There has been much made here at Gambling911.com of the 2010 Super Bowl odds being incredibly fluid just days before the big game and why that might be when approximately 72 percent of the Super Bowl 2010 betting action had been on the Indianapolis Colts at Sportsbetting.com (view their updated odds here)
Common sense dictates that if there is heavy action on the favorite (in this case Indianapolis), move the line up to encourage action on the Saints.  This happened at some books, including Sportsbetting.com, which finally dropped its own line down to -4 ½ Thursday morning after holding at -6 the last several days.  The action was still hovering around 67 percent.
More importantly than the abrupt line moves is the gambler's dream (and bookies nightmare) of a middling opportunity that occurred Wednesday night. 
Sportsbetting.com, having moved the line down to -4 ½ after much resistence, now finds itself exposed should the Colts ultimately end up winning by 5 points. 
"Savvy sports bettors have been wagering on both sides," explains Don Shapiro of Gambling911.com.  "It's an incredible phenomenon in regard to the 2010 Super Bowl betting, even if the number '5' is not the most attractive of numbers."
Tim Dahlberg of the Associated Press looks back at the 1979 Super Bowl where he sees a similar line movement trend and the vulnerability that came as a result.
The Steelers opened as 2½-point favorites that year, but there was so much money on Pittsburgh that oddsmakers moved the line to 5½ points to balance the action. It finally settled at 4 points by kickoff.
Pittsburgh didn't disappoint and, after scoring two fourth-quarter touchdowns to lead 35-17, appeared to have the game well in hand. But the Cowboys scored twice in the last 2:23 to make the final 35-31 and bookies were faced with their worst nightmare - the dreaded middle.
Those who had Dallasat +5 ½ points won.  Those who had the Steelers at -2 ½ won.  Those who had the Steelers at -4 pushed (nothing was paid).
Famed oddsmaker Jimmy Vaccaro was running the book at the Royal Inn, a small Strip book at the time that took big action. The owner was vacationing on his boat, but called in to see how things had gone.
"I told him the bad news was that we lost $185,000," Vaccaro said. "He asked what the good news was. I told him the good news was that we only lost $185,000."
Las Vegas oddsmakers may be getting a little bit cocky as we head into this Super Bowl game, perhaps with good reason.
"It's unusual for us to lose," Hilton oddsmaker Jay Kornegay told the Associated Press.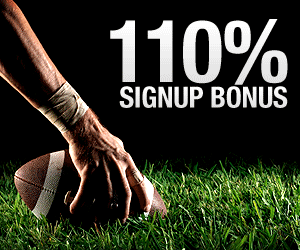 But it does happen and DID two years ago with the underdog Giants beating heavily favored New England (which, by the way, had an undefeated season entering into that championship game)
"You're capable of getting your rear kicked on this game," said Wynn hotel sports book director John Avello. "I always have some concerns. You can have a good day or an awful day."
This year's number to watch will most certainly be the "5" and, as Gambling911.com already pointed out in a past article, there are combinations that help make the 5 point win possible.  Once a two-point conversion is attempted and successful, the odds of winning by 5 points dramatically increase. 
Christopher Costigan, Gambling911.com Publisher