Poker Pro Daniel Negreanu Close Encounter of Third Kind
ShareThis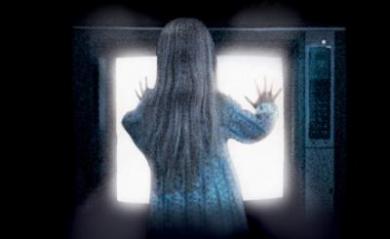 Canadian poker pro, Daniel Negreanu, recently spent a few nights as the uber expensive (since the Europeans have been coming to New York) Soho Grand.  It was there he had a most riveting encounter (of the third kind perhaps?).
Negreanu recounts in his blog what transpired.  It's hard to figure out whether this was a romantic tryst or if - as one TwoPlusTwo.com poker forum member wondered - Negreanu was about to wake up with one of his kidneys missing.
"Just when we were getting close to wrapping up dinner, a couple sat at a table near us. Not sure if they were a couple exactly, but it was a good looking light skinned black guy with a trimmed beard, well built and very trendy looking sitting with a beautiful blond woman, dressed in wite, with a bright smile and an aura about her. When I looked over at her, she looked very familiar to me. Very familiar. She said hello to me, and I said hi back, almost expecting to have met her before. I finally said, "You look really familiar." Without skipping a beat she said, "I get that a lot, our souls know each other for sure," or something like that, I'm not saying it right.


She was 45, but certainly didn't look her age. She was gorgeous. She looked soooo much like Kimber from Nip/Tuck with a better smile. I was drawn to her without knowing her, not sexually necessarily but something about her was very appealing to me. She asked me where I was from, what I did for a living, etc. She told me she was from LA and he was from San Diego and that she was in the business of "waking people up."


"I won't get into too much of the technical side of what she explained to me, but after a while she came over to give me her number and said that we'd be friends forever. That her best friend is someone she randomly met in a restaurant and she knew immediately that their 'energy was supposed to meet.' 
She had the vibe of one of those new age 'kinda people" but very well spoken, intelligent, bright, and not weird at all. She told me I was a bright light and had awesome energy. She said it was refreshing to meet someone like me who isn't broken or has major problems, instead, that I was a positive, shining light of good energy....or something like that. OK, kinda weird I guess, but like I said, the whole thing was weird to me but she had me very interested.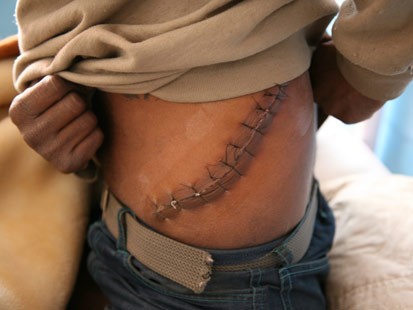 "If she knew who I was, then none of what she said has much merit. I think she might have... I'm still not sure. She randomly knew I was 34, but she also knew something about my personal life that I've been going through recently that she couldn't possibly know. Something that might darken my spirit and cause me pain. She could never know the things she told me- never.

I found myself in awe to be honest. Although, the feel of it did remind me a little bit of the whole Scientology type stuff that Kimber would spew on Nip/Tuck. Nonetheless, I was curious. She came over to my table and gave me her number. She grabbed my arm and it felt like a bit of a warm electric shock. I know, I sound totally insane right now, but I swear, when she grabbed my arm it felt like a jolt of something shot through my whole body. Super bizarre, and I told her that. I told her I was a bit freaked out, but not in a bad way.


"As we were leaving I went over to talk to her. She told me a bit more about what she does and about her views of spirituality, etc. I was a bit taken aback, not exactly in agreement with all that she'd said, but the core principals of what she believed were very pure and in agreement with my beliefs. She asked for my number, and I decided to give it to her.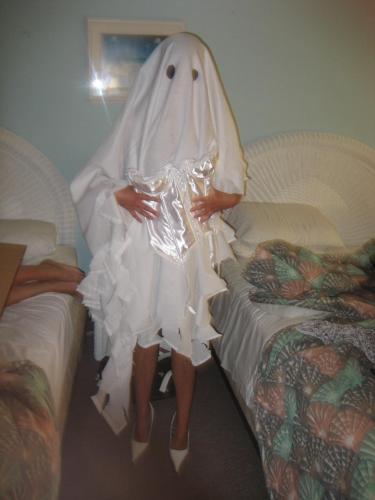 "I looked at the card she gave me with her company name on it and noticed that her name was Angel. She looked a bit like what I'd think an Angel might look like. She again told me how powerful my energy was and how good of a person I was. That my energy was positive, etc and how great it was for her to be around it. I know, it all sounds like hippy stuff at a random vegan restaurant, but I'm telling you, she knew about things I was going through that she could not have known even if she was a stalker fan who religiously read my blog. She had me saying to myself, 'wow.'


If she knew who I was beforehand... then she is some kind of con-artist looking to get something from me. Otherwise, the whole experience was surreal and has me really curious. From the first moment I saw her, I genuinely felt like I'd known her years. She said that we have known each other for years, "Not here" but our spirits were connected.


"She didn't act like a freak. She didn't act like a weirdo. She didn't ask me for anything, and was never pushy. She explained to me what he did, and he was a kind of energy healer. Both seemed like super cool people. I didn't really want to leave. Paul and his brother got similarly good vibes from them.


"The timing of the meeting is just so incredibly bizarre to me. Totally random, but I woke up today feeling very different than I have in quite a while. Last night I took care of some very important business and it left me feeling totally relieved and cleansed. I felt like the weight in my chest that kept me from breathing was gone. I felt like the clutter that was constantly occupying my brain was no longer there.


"Whether I ever see that woman again in my life, I'm certain I will never forget her. Whatever it is this whole meeting was about, it had a resounding impact on me that made me smile and feel energized."
Inquiring minds here at Gambling911.com want to know:  Was there a threesome?  What was the black gentleman's name?  Does Daniel still have both his kidneys intact? 
Negreanu's blog is among our favorites. 
He writes in closing: "I just read all of what I wrote, and am convinced you are probably going to think I'm crazy."
No, Daniel....It's called "Just another night in the Big Apple".  Some of us are from there.  Your encounter was normal.  Trust us. 
Advertisement:  Get 100 percent rakeback and up to $1000 free cash at PayNoRake.com
Payton O'Brien, Gambling911.com Senior Editor
Submitted by Payton on Thu, 01/15/2009 - 02:00