New Jersey Internet Gambling Draft Legislation Due Out This Week
ShareThis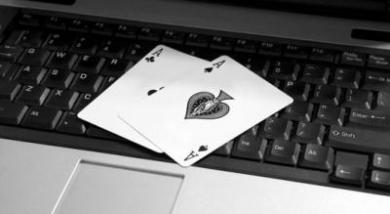 Come Thursday we should have a better idea as to how legalized Internet gambling will look in the Garden State.

New Jersey legislators, led by Democratic State Senator Raymond Lesniak, are expected to have draft legislation completed at that time.
While Caesar's Entertainment CEO Gary Loveman predicted Web gambling could begin taking place in the state within 18 months to two years, others are much more optimistic, believing New Jersey residents and those traveling to the state could begin playing online poker by year's end.
From the Newark Star Ledger:
The Star-Ledger has learned that regulators and casinos, with the governor at their back, are moving at a dizzying pace. A first draft of the rules that will govern the venture are expected to be completed by Thursday, and experts say gamblers may be rolling the digital dice by Christmas, if not sooner.
"I don't see any reason it would take 18 months, let alone two years," said I. Nelson Rose, a professor at Whittier Law School and a leading gambling expert. "I don't see any reason it wouldn't be up and operating by the end of this year."
It wasn't all good news for New Jersey gambling supporters last week as a judge struck down that state's efforts to legalize sports betting.
U.S. District Judge Michael Shipp issued a permanent injunction against the new law late on Thursday, saying that a 1992 federal law that blocked New Jersey from implementing sports wagering does not violate the state's rights under the U.S. Constitution.
New Jersey Governor Chris Christie and state lawmakers vowed on Friday to continue fighting to legalize sports betting by appealing the ruling. Five other states currently offer wagering on sporting events
"We are confident that the federal court of appeals will conclude that New Jersey should be treated equally with other states," Christie said in a statement on Friday.
- Chris Costigan, Gambling911.com Publisher
Submitted by C Costigan on Mon, 03/04/2013 - 11:33