The world according to Jenny Woo.
Breaking News
The Philadelphia 76ers have become the first professional sports team in the US to acquire an eSports team.
A woman is facing charges after authorities said she tried to run over a man stemming from a dispute over an Albuquerque casino parking spot.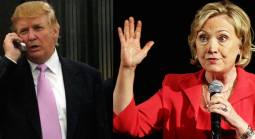 One of the more popular bets available on Monday night's Debate will be on the color of Trump's tie and the color of Clinton's pantsuit.