Nevada State Gaming Control Board Chairman A.G. Burnett has stated in an email that regulators are looking into identification verification firm Iovation and its relationship to licensed online poker company UltimatePoker.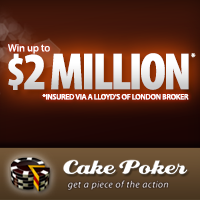 Iovation had ties to an insider cheating scandal at UB.com, a now defunct online poker site.
UltimatePoker was the first legal online poker site to go live in Nevada two weeks ago.  Players having difficulties registering were greeted with an error message from Iovation, which in turn helped in verifying its involvement with UltimatePoker.  The online poker company announced it had severed ties with Iovation earlier in the week.
From PokerNewsDaily.com:
Iovation was the company that provided the software for the now-defunct UltimateBet. Its CEO is Greg Pierson, one of the principals involved in the "God Mode" cheating scandal at UltimateBet that rocked the poker world five years ago.
This link, understandably, created quite the uproar, elevating concerns about the security of Ultimate Poker. People were worried that Pierson and his cohorts might be involved somehow with the company or, if they were not, they were able to see the personal information of players, including social security numbers, that was being sent to iovation for verification. At the very least, the poker community didn't like the idea that the UltimateBet thieves would be making money off of regulated online poker in Nevada.
Yet another controversy is brewing in the state following news that another licensed online gambling firm, Amaya, has hired former UB.com COO Paul Leggett as its new Head of Online Strategy.  The Gaming Board is reportedly investigating this hiring. 
Nevada legalized online poker within its borders earlier in the year, becoming one of only three states to do so to date, the others being New Jersey and Delaware. 
UltimatePoker is owned by Station Casinos. 
- Ace King, Gambling911.com