Inquirer: Odds Improve for Atlantic City Internet Gambling
ShareThis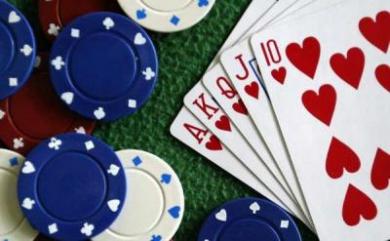 The Philadelphia Inquirer on Tuesday featured an article on the prospects of Internet gambling in Atlantic City.
Last year, New Jersey Governor Chris Christie vetoed a bill that would have allowed online gambling in the state. Over the past several months, the Republican Governor has had a change of heart, primarily as a result of the US Justice Department decision to no longer prosecute poker.
"I think being able to have this be an Atlantic City-centric thing is something that makes sense to me," he told NorthJersey.com. "And given the Justice Department's go-ahead for people to be able to do it, I think we should . . . move on it."
The revised bill also addresses concerns over gambling addiction and minors being able to access said sites.
From the Inquirer:
The revised bill - scheduled for a Senate vote May 31 and in the Assembly in June - has strict penalties for any online wagering outside of Atlantic City. No other commercial venues, including bars and restaurants, can offer it, and the penalty is $1,000 per player per day for doing so, and $10,000 per violation for advertising that it could be done from such facilities.
New Jersey also wants multi-state compacts which would allow other states residents to participate in online poker pools providing the state Division of Gaming Enforcement determines it doesn't violate federal laws.
- Aaron Goldstein, Gambling911.com
Submitted by Aaron Goldstein on Tue, 04/10/2012 - 11:32