IGT Proxy Fight: First Time Major Customers Enter Any Proxy Fight
ShareThis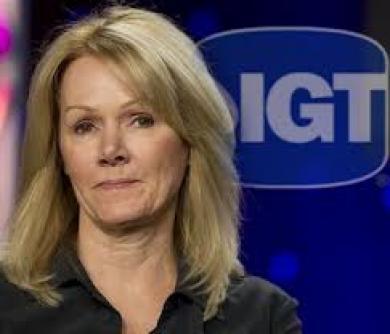 In the July 16th, 1999 edition of Business Journal of San Jose Patty Hart of IGT claimed "Wringing more efficiency out of the organization is not what I do best. I'm a problem solver and team builder. I love talking to customers, employees, and engaging the outside world, not going to meeting after meeting to find out where we can take three seconds off our call times".
One wonders in these circumstances if indeed she's "engaging" the outside world, as this is the 1st time in any proxy fight that large customers of any company have criticized a company –
In the current IGT fight, Chairman Patty Hart has been under fire, from Steve Wynn who criticizes IGT's current management and performance and large shareholders Orange Capital LLC who criticized the company for "has engaged in a public mud-slinging campaign against the Ader Group, including IGT's former CEO Charles Mathewson. We have a great deal of respect for Jason Ader, one of the gaming industry's most highly regarded financial analysts. Mr. Ader was the number one ranked gaming analyst in the Institutional Investor poll for three consecutive years and on Institutional Investor's All-America Research Team for nine consecutive years."
Onlookers should realize its not the firts time Hart has come under intense criticism – a 2001 NY Times Story said a "former vice president of Telocity said publicly that Ms. Hart lacked the ability to innovate" That same article said "She says that she is adept at marketing and sales and at building relationships but that she is not particularly ''financially astute.'' (''I don't get up in the morning and crunch numbers,'' she said.)
And with employees, by looking on Hart's current employer, InternationalGame Technology, on the company information site GlassDoor.com, on 51 current ratings, Hart has an 18 percent approval rating.
- Aaron Goldstein, Gambling911.com
Submitted by Aaron Goldstein on Thu, 02/07/2013 - 23:13