Howard Lederer, PokerStars File For Motion to Dismiss in Online Poker Complaint
ShareThis
The US Government contends the man most associated with disgraced Full Tilt Poker, Howard Lederer, had been involved in an elaborate ponzi scheme. Last week, US authorities arrested Full Tilt CEO Raymond Bitar, who was indicted for money laundering and bank fraud last year. They slapped a superseding indictment upon Bitar immediately following his arrest, charging he too was involved in a ponzi scheme to defraud customers.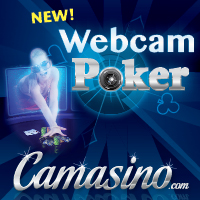 Lederer, who may very well be more hated than Bitar these days, filed a Motion to Dismiss earlier this week.
The full text of the motion filed by Lederer can be seen here. From the motion:
Although the government alleges that Lederer participated in a scheme to defraud FTP's customers, specific factual allegations against him are nowhere to be found. How, exactly, did he mislead players regarding their deposits and accounts? What did he say to them, and when did he say it? Was any information Lederer allegedly provided false when given, and if so, did Lederer know it? The government doesn't say. The only specific factual allegations against Lederer are that he co-founded FTP and helped build it into a successful business, and that he received distributions as part-owner of the company. These allegations fail to state a fraud claim—or any claim—against Lederer.
PokerStars, which is looking to purchase Full Tilt Poker's assets, and reportedly pay back all players at least a partial sum of what is owed, also filed a Motion to Dismiss.
PokerStars Full Tilt Poker and UB.com were all named in an April 15, 2011 indictment related to money laundering and bank fraud.
- Chris Costigan, Gambling911.com Publisher
Submitted by C Costigan on Tue, 07/10/2012 - 21:48