Horse Racing Gambling Bill Passes in Minnesota House: More Poker Tables, Higher Limits
ShareThis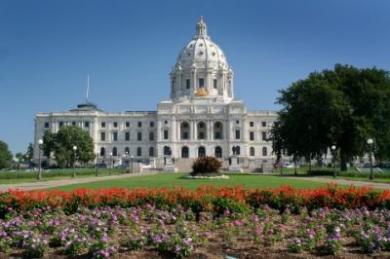 Minnesota lawmakers on Monday passed a bill in the House that would allow for more poker tables at horse racing tracks along with higher limits while giving tribal casinos access to racing simulcasts.
The bill, which surfaced over the weekend, passed with a vote of 97-34.
The bill's passage marks a rare moment of unity among the American Indian tribes and race track owners, who have long split over state gambling policy, according to the Associated Press.
Canterbury spokesman Ron Rosenbaum commented to the AP that horse track owners are bypassing on slots for the time being as the expanded poker games and tribal simulcasting will help boost revenues in the short term.

"We haven't always been on the same page with the tribes and now we are," Rosenbaum said.
Senate Majority Leader Dave Senjem, R-Rochester, who is the sponsor of a bill that would permit slot machines at racetracks, offered his support for the bill.
When asked if he felt the so-called "racino" concept is now a dead issue, Seniem felt relatively confident with his response.
"I'm not sure about that, but I would suggest that there's an agreement here, and I think it probably takes a little bit of the pressure off the racino debate for a while."
- Aaron Goldstein, Gambling911.com
Submitted by Aaron Goldstein on Mon, 04/30/2012 - 21:21