A federal judge has ordered most of the evidence against poker pro Paul Phua thrown out as part of an FBI probe that apparently went a little too far.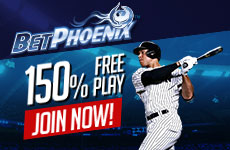 Phua and other alleged co-conspirators were said to have been running a World Cup betting ring from their villa at the Caesar's Palace.  FBI agents posed as cable repairmen to gain access.
The decision was handed down this past Friday by the Honorable Antony Gordon.
"The government need only disrupt the phone, cable, Internet, or some other 'non-essential' service, and reasonable people will opt to invite a third party onto their property to repair it, unwittingly allowing government agents into the most private spaces to view and record whatever and whomever they see," Gordon said.
- Ace King, Gambling911.com