Caesars Sees Deep 1st Quarter Losses
ShareThis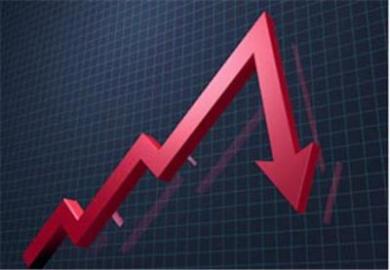 LAS VEGAS (AP) - Casino operator Caesars Entertainment Corp. said Tuesday that its first-quarter net loss widened as the company faced costs from a previously halted property development in Mississippi.
The net loss for the quarter ended March 31 widened to $280.6 million, or $2.24 per share, from a loss of $147.5 million, or $1.18 per share.
Income from operations fell 65 percent $138 million, mainly due to the $172 million charge related to the halted Biloxi, Miss., project That was partly offset by a gain of $45.8 million from paying down debt early.
Revenue rose 4 percent to $2.27 billion from $2.18 billion last year, boosted by higher revenue in the Las Vegas and Louisiana/Mississippi regions and from the company's online gambling business. That was offset by a decline in the Atlantic City region. Analysts expected revenue of $2.26 billion.
There were 1.4 percent more trips to Caesar's U.S. casinos, but spending per trip fell 1 percent.
U.S. casinos have been slow to recover from the economic downturn. The company said Tuesday that international visitors to Las Vegas boosted gambling revenues.
Caesars owns or manages more than 50 casinos, most of them in the U.S. and the U.K. It has properties in Las Vegas and Atlantic City, as well as Indiana, Louisiana and several other states.
The Las Vegas company went public in February at $9 per share, raising about $16 million.
Apollo Management Group and Texas Pacific Group took the company private in 2007 for $17.1 billion, with $12.4 billion in debt. It was known as Harrah's Entertainment at the time.
Shares closed up 11 cents at $14.75 Tuesday before the company released results.
Submitted by Guest on Tue, 05/01/2012 - 21:29