Gambling911.com is hopeful that 2010 Super Bowl betting will set all types of records from traffic numbers to revenue for our online sportsbook sponsors. The vast majority of Super Bowl bets will be related to propositions such as "first to score", "coin toss" and even the length of the National Anthem.
"Already we are seeing plenty of action, though it is anticipated 10 times what we are seeing now will be evident Super Bowl weekend," said Payton O'Brien, Chief Editor of the Gambling911.com website.
Gambling911.com numbers show that it is not uncommon to begin seeing 100 Super Bowl related searches per every two to five minutes beginning around 9 am the morning of the game.
"Come game time, when Super Bowl betting is in full force, we will see hundreds of searches per minute," O'Brien says.
"The Colts and Saints may not be the most attractive markets in terms of population centers when compared to say New York or Dallas," says Don Shapiro of Gambling911.com.  "But both teams have their fan bases outside of their respective regions.  For the Colts it's all about seeing one of the greatest quarterbacks in the history of the game while the Saints are a sentimental favorite, one of the few teams that has never been in a Super Bowl (they used to be called the 'Aints") in a city that is still recovering from the devastation of Hurricane Katrina."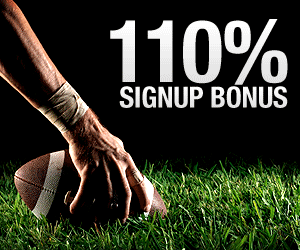 The more viewers, the more bettors.  The Super Bowl represents an event where individuals who wouldn't know the difference between a baseball and football are not afraid to throw down $5 on Super Bowl bets like the coin toss.
Last year's Super Bowl was the biggest day in terms of traffic in Gambling911.com's nine years on the Web.  The Kentucky Derby three months later shattered that record. 
Las Vegas will also be looking to capitalize on 2010 Super Bowl betting.
"In the Super Bowl, every play is significant, and that's because the explosion of prop betting has transformed the game into a carnival," writes Matt Youmans of the Las Vegas Journal Review.  "On Super Sundays now, the only things missing from sports books are bearded ladies, dancing bears and juggling midgets."
Youmans claims that the Hilton posts more Super Bowl props than any other sportsbook in Las Vegas.  He counted 335 props -- give or take a few.
"We basically just make these up until we get tired," said Jay Kornegay, who's in charge of approving prop disclaimers and ensuring all gray areas are eliminated. "The props really make the event. It has become such a popular part of Super Bowl weekend. We've never had a prop with zero bets. Not even close to it."
--
Christopher Costigan, Gambling911.com Publisher