Breaking News
As a bookie owner, you likely have experience with setting betting lines.
Speaking at this year's Global Gaming Expo (G2E) Wednesday, NHL Commissioner Gary Bettman said that his position on legalized sports betting has evolved and now he is all-in on the concept as the best way to enhance fan engagement.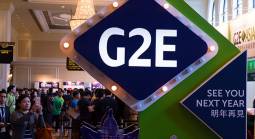 The 2019 Global Gaming Expo (G2E) takes place October 14 through 17 at the Sands in Las Vegas.  We have all your latest news updates pertaining to the show below.