BetOnline has your Top Goalscorer betting odds for the 2014 FIFA World Cup that have Lionel Messi as the opening favorite at 7/1.
Messi finished the 2013-2014 season with 41 goals representing Barcelona. In this year's World Cup, he will play for the 2nd favorite to win the title, Argentina.
Neymar plays for Brazil and was listed at 10/1 odds.
Neymar is often compared to Messi with the Brazilian offering this:
"Messi is above everyone, there is no use comparing me with him. He is the best player in the world and I always get inspired when I watch good football."
The best player being offered up at 7/1 odds? There is definitely some value with that price.
Cristiano Ronaldo representing Portugal and Sergio Aguero representing Argentina were each listed at 14/1 odds.
Scroll Down For The Latest Odds...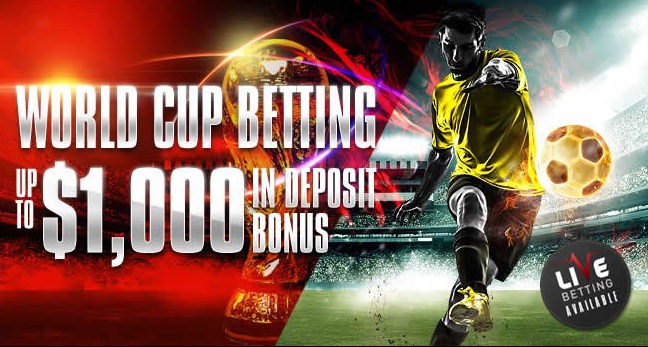 04:00 PM

6601

Lionel Messi

+700

6602

Neymar

+1000

6603

Cristiano Ronaldo

+1400

6604

Sergio Aguero

+1400

6605

Luis Suarez

+2000

6606

Gonzalo Higuain

+1800

6607

Diego Costa

+1800

6609

Romelu Lukaku

+2500

6610

Robin van Persie

+2500

6611

Mario Balotelli

+3000

6612

Thomas Muller

+2500

6613

Alvaro Negredo

+3000

6614

Miroslav Klose

+4000

6615

Fred

+2000

6616

Christian Benteke

+3000

6617

Fernando Torres

+4000

6618

Edinson Cavani

+3000

6619

Hulk

+4000

6620

Carlos Tevez

+4000

6621

Karim Benzema

+2000

6622

Mario Gomez

+3500

6623

Wayne Rooney

+5000

6624

Jo

+4000

6625

Arjen Robben

+4000

6626

Olivier Giroud

+4000

6628

Teofilo Gutierrez

+6000

6629

Oscar

+5000

6630

Ezequiel Lavezzi

+5000

6631

Alexandre Pato

+3500

6632

Daniel Sturridge

+5000

6633

Klaas Jan Huntelaar

+6000

6634

Lukas Podolski

+6000

6635

Alexis Sanchez

+5000

6636

Giuseppe Rossi

+6000

6637

David Villa

+5000

6638

Mesut Ozil

+8000

6639

Roberto Soldado

+6000

6640

Cesc Fabregas

+8000

6641

Max Kruse

+8000

6642

Marco Reus

+4000

6643

Mario Goetze

+6000

6644

Fernando Llorente

+6000

6645

Andre Schurrle

+6000

6646

Robinho

+6000

6647

Pedro

+5000

6648

Alexander Kerzhakov

+6000

6649

Arturo Vidal

+8000

6650

Diego Forlan

+4000

- Alistair Prescott, Gambling911.com