Survivor Tocantins took a break last week thanks to CBS's March Madness coverage, and played the dreaded 'video clip' show.
Submitted by Adm1n on, Apr/02/2009
Breaking News
Here are today's headlines in the world of gambling and sports betting as they happen - Monday March 30, 2020.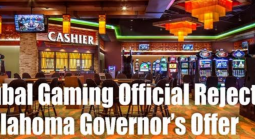 The state's top Native American gaming official rejected Oklahoma Gov. Kevin Stitt's latest casino gambling offer on Friday and accused the governor of trying to take advantage of the tribes during the coronavirus pandemic.
BetOnline is accessible from Washington State and offers some of the best welcome bonuses in the business.