Jimmy Fallon Show replacement odds were now available at Sportsbook.com with Seth Meyers of 'SNL' the 5-1 favorite.  That is hardly a "lock" however.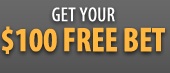 Of special interest was Tina Fey at 50-1 odds, and if we here at Gambling911.com were betting folks (ahem), a $10 wager does pay $500.
Last week, NBC confirmed that Jimmy Fallon would be replacing long time "Tonight Show" host Jay Leno after weeks of speculation.  Leno also confirmed he will be leaving his hosting position next spring. 
"Saturday Night Live" producer Lorne Michaels will take over as producer of the new "Tonight Show."
Scroll Down For All The Odds: 
Next Host of Late Night Show (Late night with Jimmy Fallon) - All Bets Action (No Action If the bet is placed after the result has become public knowledge)
 
on
Craig Kilborn
25-1
 
on
Tina Fey
50-1
on
Amy Poehler
50-1
on
Bill Simmons
100-1
on
Seth Meyers
5-1
on
Conan OBrien
100-1
on
Alec Baldwin
100-1
on
Chris Rock
100-1
on
David Spade
25-1
on
Kenan Thompson
25-1
on
Adam Samberg
20-1
on
Jason Sudeikis
20-1
on
Bill Hader
20-1
on
Kristen Wiig
25-1
on
Kevin Nealon
50-1
on
Rob Riggle
15-1
on
Will Forte
50-1
on
Tracy Morgan
25-1
on
Tom Bergeron
50-1
on
John Mulaney
12-1
on
Hannibal Buress
25-1
on
Paul F Tompkins
25-1
on
Bill Eichner
25-1
on
Craig Ferguson
75-1
on
Chris Gethard
50-1
on
Pete Holmes
20-1
on
Aziz Ansari
15-1
on
Joel McHale
15-1
on
Daniel Tosh
25-1
on
Chris Hardwick
25-1
on
Demetri Martin
30-1
on
Donald Glover
25-1
on
Anthony Jeselnik
30-1
on
John Oliver
30-1
on
Chelsea Handler
25-1
on
Will Arnett
50-1
on
John Krasinski
25-1
 
- Carrie Stroup, Gambling911.com Senior Reporter