Breaking News
American actor and martial artist Michael Jai White spoke candidly about his relationship with record mogul Dr. Dre.
Poker pro Mike Postle didn't cheat, according to experts, and neither did those overseeing the Georgia Presidential elections.  But don't tell that to Mike "The Mouth" Matusow, one of the game's most outspoken players.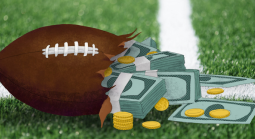 The numbers don't lie.  Since a handful of states legalized sports betting over the past two years, the take has been staggering.