Adam Lambert, the beloved American Idol contestant, lost some value after his Johnny Cash performance last week.  Danny Gokey gained some momentum and is now the slight favorite ahead of Lambert.
Submitted by Anna Lexington on, Mar/25/2009
The ratings are good for both American Idol and Dancing With The Stars, but it's the later that continues to gain ground.  Dancing With The Stars could overthrow the titan, American Idol, at least
Submitted by Anna Lexington on, Mar/25/2009
Gilles Marini, Shawn Johnson and Melissa Rycroft are making things mighty interesting on this season's Dancing With The Stars.  The three were near even favorites coming into Monday night's show a
Submitted by Anna Lexington on, Mar/24/2009
Well, I survived another week...yay! Tonight I watched the show while commenting on Twitter. I tweeted on the @CelebApprentice account.
Submitted by Guest on, Mar/23/2009
In an interview with Entertainment Tonight, Dancing With The Stars new favorite to win, Gilles Marini, has revealed he and dance partner, Cheryl Burke, will be showing more skin during Monday night
Submitted by Jordan Bach on, Mar/23/2009
Posing naked in front of his window, the News of the World proclaimed:  "LOOKY looky! Here's Russell Brand showing off his prize assets in Australia."
Submitted by Alistair Prescott on, Mar/21/2009
She's not a porn star but she looks like one.  American Idol's Megan Joy Corkrey not only looks like a familiar adult entertainment star, the two women share the same name.
Porn star Megan Joy doesn't sing though and her talents, for the most part, are restricted to between the sheets - or on top of them.  She's starred in such blockbuster hits as HouseWhores 7 and Kappa Kappa Sex.  Her resemblance to American Idol's Corkrey is uncanny.
Submitted by Anna Lexington on, Mar/20/2009
The recent news involving Lindsay Lohan earmarks a long season of celeb busts, run-ins with the law, and general turmoil in Hollywood.
Submitted by Guest on, Mar/18/2009
Early Dancing With The Stars odds had Olympian Shawn Johnson as the easy early favorite.  After all, she's a gymnast and that should equate to good dancing, right?
Well there appear to be two better than Johnson, with Lil Kim not too shabby either.  Giles Marini and Melissa Rycroft both scored better Monday night with the judges.  Following Tuesday night's Dancing With The Stars results show, Marini should be the new favorite to win.
Annie Barrett of Entertainment Weekly writes:
Submitted by Anna Lexington on, Mar/17/2009
In the second part of Jenny Woo's interview, Annie Duke discusses further her experiences with Celebrity Apprentice, how she is trying NOT to be like Omarosa, a poker player herself, and provides u
Submitted by Jenny Woo on, Mar/17/2009
When it comes to American Idol, there is little doubt who the favorite is.  That would be Adam Lambert, who continues to break away from the pack and drive the ladies wild in doing so, in more way
Submitted by Payton on, Mar/16/2009
I am at San Jose playing the Bay 101 WPT Shooting Stars event.  I finished the WSOP Academy this weekend and then got a plane with Andy Bloch, John Juanda, The Bingers, Mike Matusow and Chad Brown
Submitted by Guest on, Mar/16/2009
Gambling911.com's own Jenny Woo sat down to speak with this season's Celebrity Apprentice star, Annie Duke, regarding her experience with the show and how she really feels about Joan Rivers. 
Submitted by Jenny Woo on, Mar/16/2009
Breaking News
Trump VP Pick has Opposed Gambling, Online and Off, at Every Turn
For a comprehensive look at today's top news stories and latest event odds from your mobile device or laptop, Visit the Gambling911.com Site Map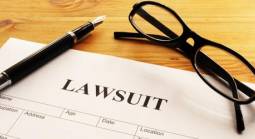 These are your latest gambling headlines from around the world, the lead stories on the day.