Pacers-Magic Line at Indiana -5: NBA Playoffs Game 4
ShareThis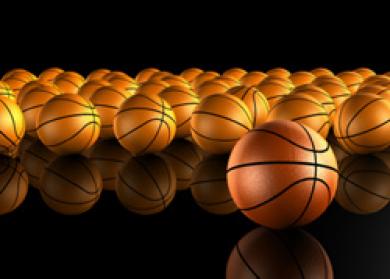 Belmont.com has your Pacers-Magic line set at Indiana -5 for the NBA Playoffs Game 4. Receive FREE CASH when you open an online betting account here today (for qualified customers).
Nobody really gave the Orlando Magic a chance in this series after Dwight Howard went down for the season and they sure played like it in Game 3. They were blown out on their own court in a 97-74 loss to the Pacers, giving Indiana home court back in this series. After shocking them in Game 1, it seems that the lack of size up front is really hurting the Magic as their 2011-12 season appears to be on its last legs.
The Pacers dominated Game 3 from start to finish and have now won two straight by double digits in this series. They almost doubled Orlando in points in the paint (42 to 22) and capitalized on many of the Magic turnovers, scoring 18 fast break points to Orlando's 0. Roy Hibbert is an absolute beast inside for them without Howard around as he alters numerous Magic shots and finished Game 3 with 10 rebounds, 3 blocks and 18 points. Orlando's Glen Davis and others have tried their best to slow him down, but Hibbert should own the paint for the rest of the series.
What has to be more troubling for the Magic is that their reliable outside shooting has disappeared in the last two contests. They were 8-for-25 in Game 2 from beyond the arc and followed that up with a 5-for-15 performance in Game 3. Without much size up front, Orlando's outside shooters like Redick, both Richardson's and Ryan Anderson have to start knocking down shots. The Richardson's and Anderson combined for a measly 14 points in Game 3 while playing a combined 80 minutes; that is just unacceptable. Anderson is the one in the biggest slump and one would think that being at home would help him shake it and fans are hoping he does in Game 4. They are a better shooting team at home and will need to show it in Game 4 if they want to avoid being down 3-1 and on a plane back to Indiana.
The Magic have also finished three of their last four games without scoring 80 points and that streak actually runs to four of their last five. But other than Game 3, all those other contests were on the road and Orlando has always struggled to score on the road this year. At home is a different story as they actually averaged 99.1 points in their last seven regular season home games as the 3-point shot was consistently falling. I expect them to get back to hitting their shots in Game 4 as they know their best chance of beating this Indy team is speeding the game up and hitting their long distance shots in transition. The total has dropped to 181 after three straight games staying low, but both teams should be in the 90's in Game 4, making the over the best play in this one.
Take the over.
- Matt Skinner, Gambling911.com
Submitted by Matt Skinner on Fri, 05/04/2012 - 20:28