Nuggets vs. Lakers Spread: Game 7 NBA Playoffs
ShareThis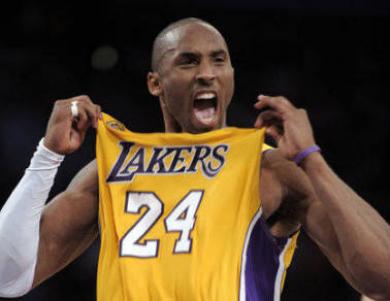 The Nuggets vs. Lakers spread for Game 7 of the NBA Playoffs had LA as a -6 point favorite. You can receive up to $250 in FREE CASH based on an initial deposit.

Sportsbook.ag Line & Total: Los Angeles -5.5 & 195
Opening Line & Total: Lakers -6 & 197
The Nuggets look to ride momentum of two straight victories when they try to beat the Lakers on their home floor in a decisive Game 7 on Saturday night.
Denver has really claimed the interior during its two victories, outscoring the Lakers 108-76 in the paint. The Nuggets starting frontcourt outscored the star-studded L.A. frontcourt 35 to 24 in Game 6, posting a combined +57 rating compared to the -51 combined rating for Andrew Bynum and Pau Gasol. The Nuggets are just 5-16 (8-12-1 ATS) in their past 21 road games versus the Lakers, but are 19-17 (24-12 ATS) away from home this season. Also, Denver is a strong 24-21 ATS (53%) with one day's rest this season, while Los Angeles is a horrendous 14-27-1 ATS (34%) in the same situation. In addition to having fresher legs right now, the Nuggets are 16-7 ATS (70%) as a road underdog this season, including 11-4 ATS when getting more than four points from the oddsmakers.
The star of Thursday's 113-96 blowout was PG Ty Lawson who torched the Lakers with 32 points (13-of-18 FG, 5-of-6 threes), six assists and five rebounds. This was quite an improvement from his Game 5 performance in L.A. when he was held to nine points on 4-of-12 FG. His backcourt mate, SG Arron Afflalo, has been off the mark the entire series, but has played much better the past two games. In the Game 5 win in L.A., he pumped in 19 points on 8-of-19 FG. Then on Thursday, Afflalo posted a +26 rating, scoring just six points (3-of-5 FG), but adding seven assists and five rebounds. SF Danilo Gallinari had a game-high rating of +27 in Game 6, contributing 12 points and seven assists. Although Gallinari has 15.2 PPG in the series, his percentages are awful: 38.8% FG, 15.0% threes. Rookie PF Kenneth Faried continues to look impressive, as his double-double on Thursday puts him at 11.2 PPG and 10.0 RPG for the series.
The Lakers are 28-8 SU at home, but just 17-19 ATS. They are shooting only 43.2% FG for the series, including 28.6% on three-pointers. SF Metta World Peace (7.7 PPG during regular season) will make his playoff debut after serving a suspension for elbowing James Harden. He hasn't fared very well against Denver this season with just 7.8 PPG on 33% FG, but will certainly help with his versatile defensive skills. SG Kobe Bryant continues to carry the offense with 31.2 PPG, or nearly one-third of L.A.'s points this series. He's also added 5.2 RPG, 4.5 APG and 1.3 SPG to help make up for his 44.9% FG and 32.5% three-point clips. Bynum's numbers this series are strong (16.8 PPG, 11.3 RPG), but he's made just nine field goals during the two-game losing skid. Gasol averaged 17.4 PPG during the regular season, but has just 11.2 PPG in the series, including a mere 12 points on 5-of-21 FG in the past two contests. PG Ramon Sessions is shooting only 40.3% FG for the series (23.5% threes), but his numbers are pretty well-rounded: 13.0 PPG, 4.0 RPG, 4.3 APG.
- Carrie Stroup, Gambling911.com Senior Reporter
Submitted by Carrie Stroup on Sat, 05/12/2012 - 13:55