2012 NBA Playoffs Game 2 Betting Odds: Jazz-Spurs, Clippers-Grizzlies
ShareThis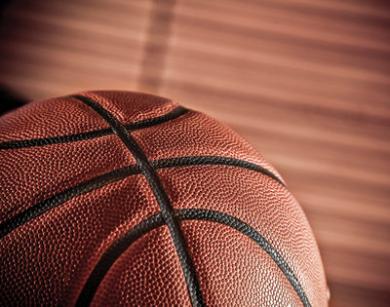 Carrie Stroup here with your 2012 NBA Playoffs Game 2 betting odds for the Jazz-Spurs and Clippers-Grizzles. Find all the latest lines at Sportsbook here, offering up to $250 in FREE CASH.

No. 8 UTAH JAZZ at No. 1 SAN ANTONIO SPURS (Spurs lead series 1-0)
Sportsbook.com Line & Total: San Antonio -11.5 & 203.5
Opening Line & Total: Spurs -11 & 204
After finishing the month of April with 11 straight wins (10-0-1 ATS), the Spurs look to start out the month of May on Wednesday with another victory over the Jazz in their first-round playoff series.
The Spurs continue to have Utah's number, going 30-6 (23-10 ATS) at home against them since 1996. In the past two seasons, San Antonio has won seven of the eight overall meetings with the Jazz. Utah's potent offense has been in a slump, shooting 42.5% FG or less in its past three contests, including 42.1% in a 106-91 Game 1 defeat in San Antonio on Sunday. The Spurs continued their offensive surge in Sunday's win with their 11th straight game of scoring at least 105 points. They made 48% FG in Game 1, and are shooting 52% FG (42% threes) during the 11th-game win surge. With the Game 1 drubbing, San Antonio is now 8-2-2 ATS as a double-digit favorite this season while the Jazz fall to 2-5-1 ATS when getting 10+ points.
Per usual, Utah was led by its big-man tandem of C Al Jefferson and PF Paul Millsap in Game 1. Jefferson finished with 16 points (8-of-16 FG), nine rebounds, four assists and two steals, while Millsap scored a team-high 20 points (8-of-14 FG) with nine rebounds and three blocks. Despite their efforts, the Jazz were still outscored 58-44 in the paint. The backcourt did not play well at all. PG Devin Harris made just 3-of-9 FG to finish with seven points, two assists and five turnovers. SG Gordon Hayward scored 17 points, but made only two field goals (12-for-12 FT) with two assists and a -17 rating in 37 minutes. Utah is also looking for starting SF Josh Howard to step up his game after going scoreless (0-for-4 FG) in 16 minutes in Game 1. Howard returned to action last week following knee surgery. PG Jamaal Tinsley provided a spark off the bench with nine points and five assists in 20 minutes.
The Spurs have now won 19 of their 34 home games by at least 12 points, including the past five. PG Tony Parker had a huge Game 1 performance with game highs in points (28) and assists (eight). He also grabbed four rebounds and had just two turnovers. C Tim Duncan also thrived in the series opener with 17 points, 11 rebounds, five assists and a +17 rating. SG Manu Ginobili also had a +17 rating, despite a poor 3-of-10 shooting night. The rest of San Antonio's bench all played well (37 points on 13-of-28 FG), led by SG Stephen Jackson's 14 points and four rebounds. San Antonio will likely be without backup C Tiago Splitter who sprained his wrist on Sunday. That should allow C DeJuan Blair to amass more playing time.
No. 5 LOS ANGELES CLIPPERS at No. 4 MEMPHIS GRIZZLIES (Clippers lead series 1-0)
Sportsbook.com Line & Total: Memphis -6.5 & 184.5
Opening Line & Total: Grizzlies -6.5 & 185
On the heels of an unbelievable, 27-point comeback win in Game 1, the Clippers try to grab a commanding 2-0 series lead over the host Grizzlies on Wednesday night.
The Clippers have now taken five of the past six meetings between these clubs, but they'll be short-handed on Wednesday after losing starting SF Caron Butler with a broken hand. The Grizzlies led the league with 16.3 turnovers forced per game, and were able to force 17 L.A. miscues on Sunday night. Even with the loss, Memphis is still 50-34 ATS (60%) versus good ball-handling teams (14 TOPG or less) in the past two seasons. The Grizzlies starters completely outplayed the Clips starting five in Game 1, and L.A.'s bench is just not good enough to continue carrying the team.
The Clippers connected on 50% FG in Game 1, thanks to a bench that shot a blistering 62% FG (18-of-29) to make up for the starting five hitting just 42.6% FG. SG Nick Young dropped in a team-high 19 points (6-of-9 FG, 3-of-4 threes) to help lead his team to the amazing comeback, posting a game-high +28 rating. Young will likely replace Butler in the starting lineup. Chris Paul and Blake Griffin had subpar games for their standards. Griffin scored just 17 points with seven rebounds, while Paul had only 14 points and committed four turnovers. The duo had just three first-half points combined. PF Reggie Evans had a strong showing off the bench, going 3-for-3 FG and pulling down a game-high 13 rebounds.
Memphis had a strange offensive night, getting outscored 54-38 in the paint and shooting far better from three-point range (61%, 11-of-18) than from inside the arc (40%). SF Rudy Gay led the Grizzlies with 19 points and seven rebounds, while PG Mike Conley, despite matching up with Paul, had a huge night scoring 17 points (5-of-5 threes) with eight assists and just one turnover. C Marc Gasol (14 points, four rebounds, six assists) and SG O.J. Mayo (17 points, 4-of-6 threes) were the other double-figure scorers in Game 1. However, Gasol failed to score a single point after halftime. After carrying his team in the 2011 playoffs, PF Zach Randolph had a brutal series opener, scoring just six points on 3-of-13 shooting in 32 minutes of action. SG Tony Allen, the team's best perimeter defender, is questionable for Game 2 with a sore knee.
- Carrie Stroup, Gambling911.com Senior Reporter
Submitted by Carrie Stroup on Wed, 05/02/2012 - 15:59