New York Yankees 2012 Odds With Mariano Rivera Out
ShareThis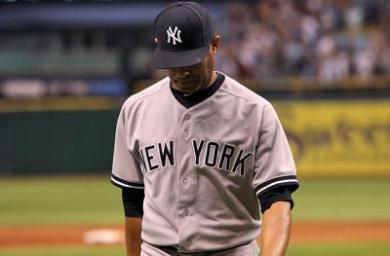 Carrie Stroup here with an important news item regarding the New York Yankees updated odds now that Mariano Rivera is out with a torn ACL that may potentially end his career.

Sportsbook has made some adjustments on the Yankees and Tampa Bay Rays odds as a result of the Rivera injury.
Yankees were 5/8 favorite to win AL East. They are now 5/7. Tampa Bay has gone from 3/1 to 5/2.
New York has gone from 5/1 to 6/1 to win the 2012 World Series while Tampa Bay has gone from 16/1 to 14/1.
NY has gone from 5/2 to 3/1 to win the American League. TB from 7/1 to 6/1.
- Carrie Stroup, Gambling911.com Senior Reporter
Submitted by Carrie Stroup on Fri, 05/04/2012 - 13:18